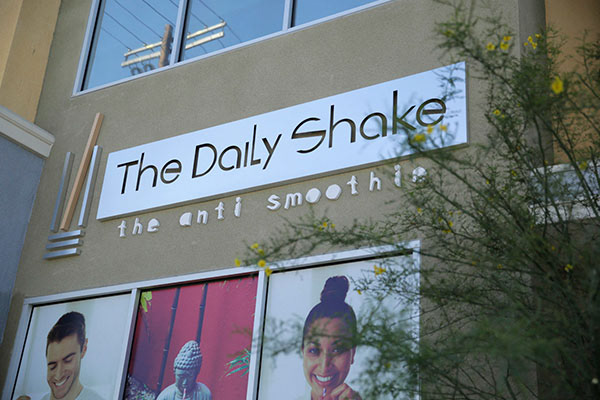 The client was interested in a modern style for the cafe branding. Here are research boards for color and style surveys.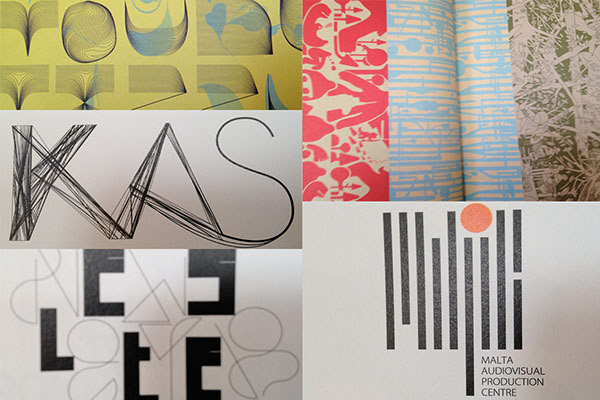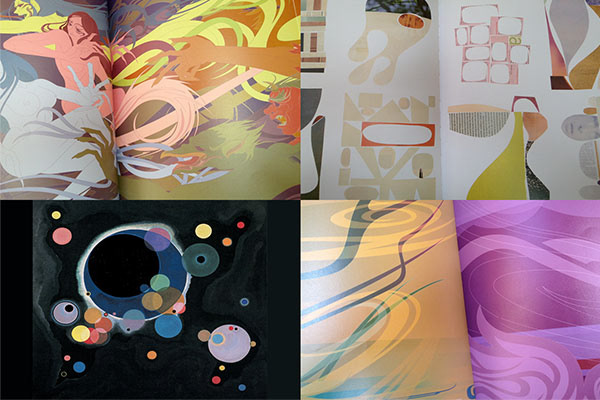 Logo sketches explored movement possibilities in a simple, modern, and playful manner.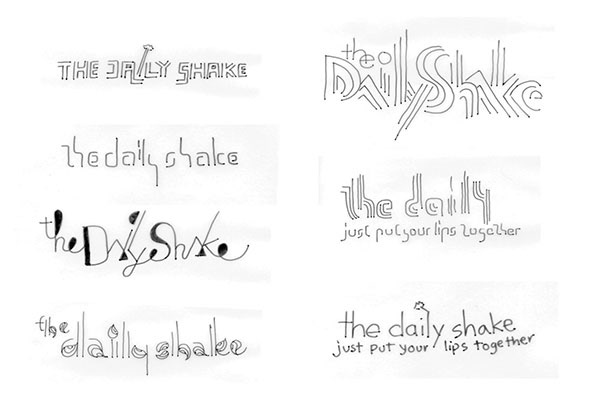 Logo sketches are distilled to a few vertical and horizontal lines for a tall cup and straw.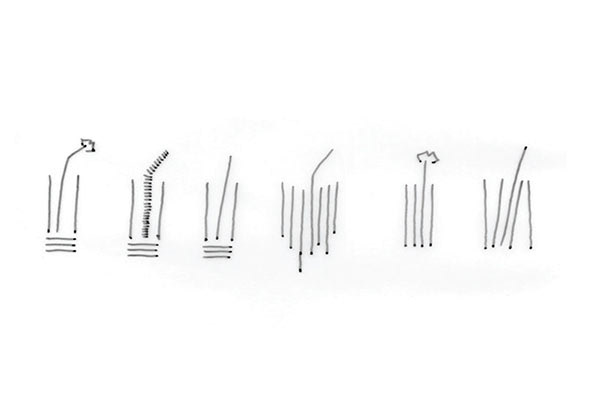 Final logo for The Daily Shake is a juxtaposition of simple modern lines with grunge tagline to present clarity and a non-confirming attitude all at once.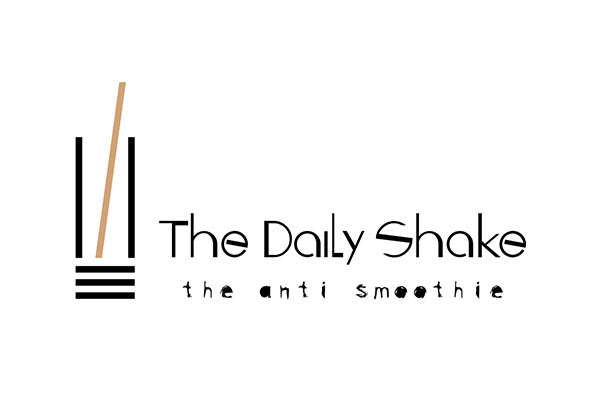 Logo is applied to signage using simulation of aluminum for placing over the wall and vinyl for placing over window.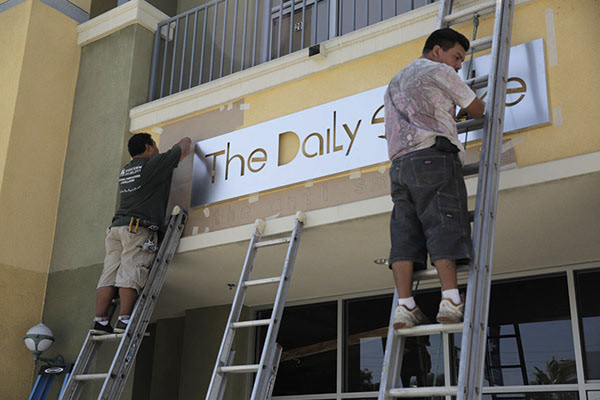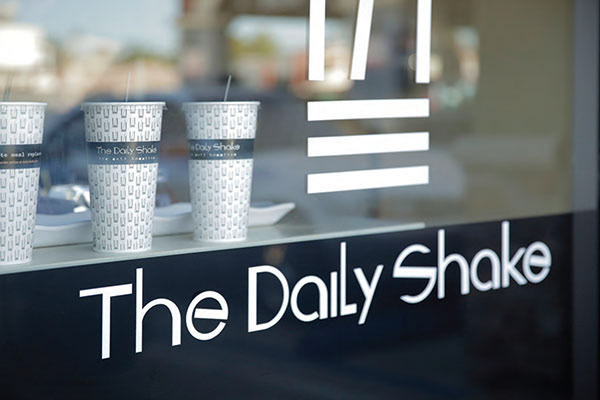 Designing the paper cup and adjusting the pattern to fit the curved shape of the die-line was a collaborative process between designer and vendor.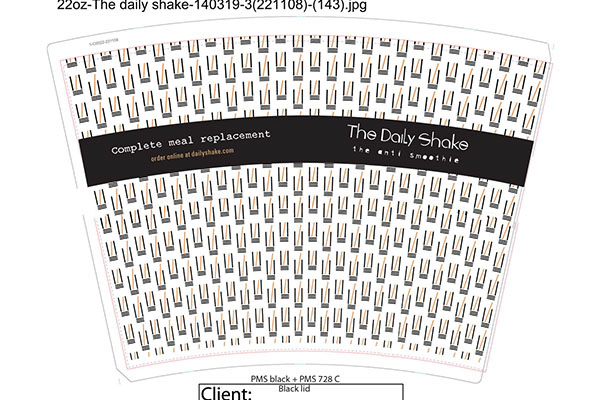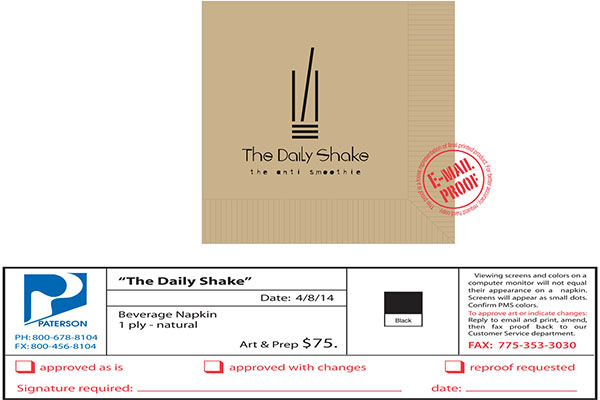 Branding is applied to t-shirt and presented as pop art painting in a modern interior structure with a nostalgic and sophisticated color scheme.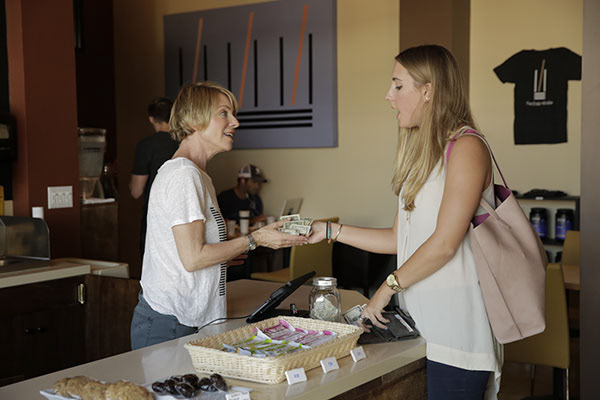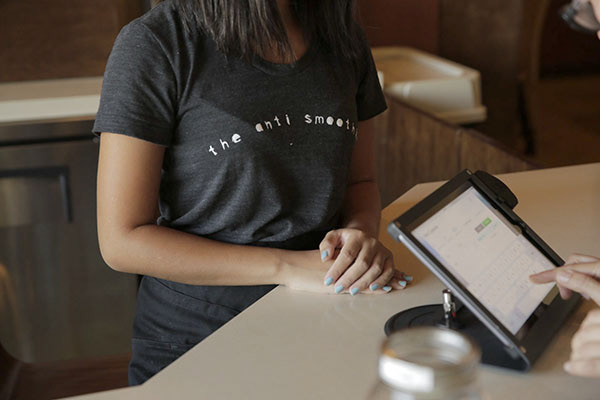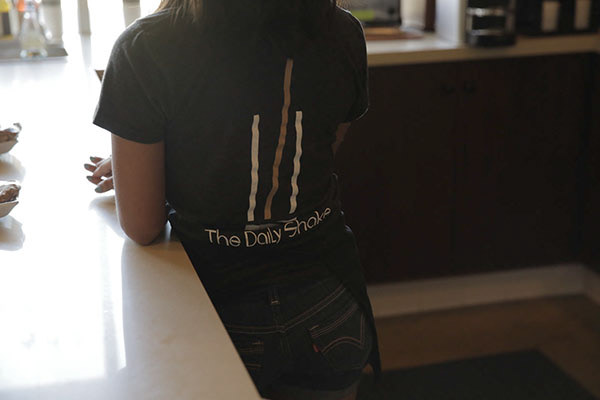 The client team including owners, nutritionist and Olympic swim team champion.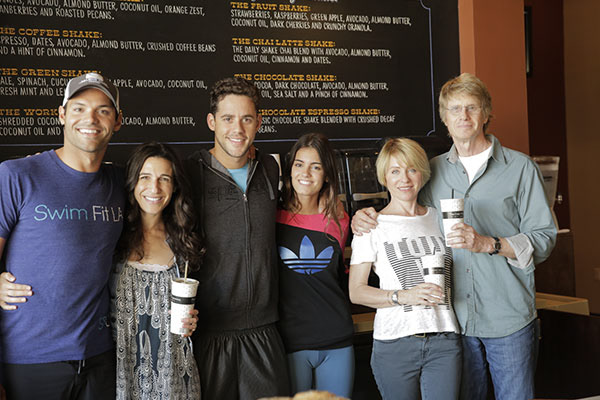 Final logo for Sans Souci Bakery was designed as simple text version as well as a stamp. The logo was applied to website and paper bag in Photoshop. For application to the bakery packaging box an actual rubber stamp was created.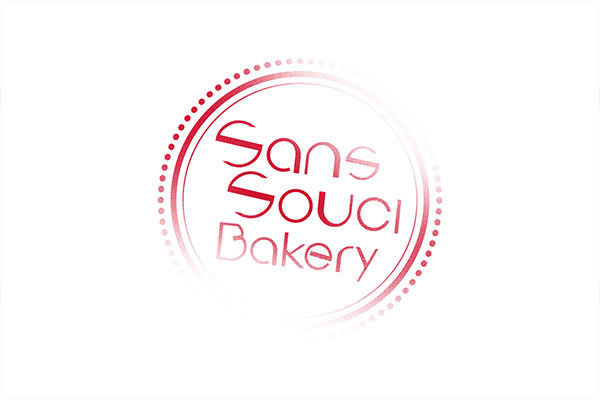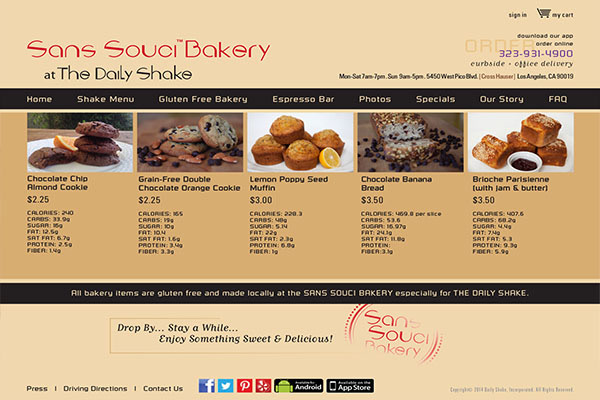 The Daily Shake and Sans Souci Bakery logos and branding graphics and photoshoot images are applied to marketing collateral materials such as three panel brochure, business card and stationery items, two-sided self-mailer post card, paper cups, paper napkins, gift cards, and website design.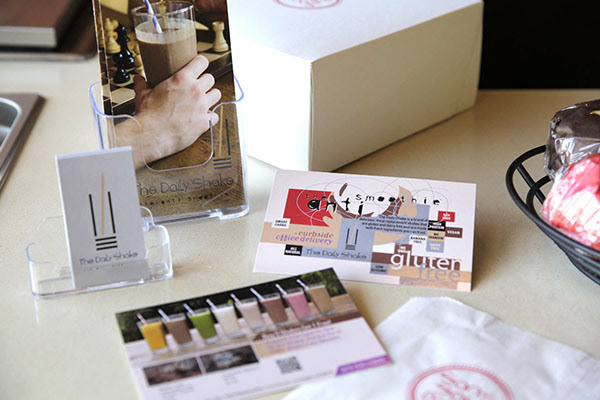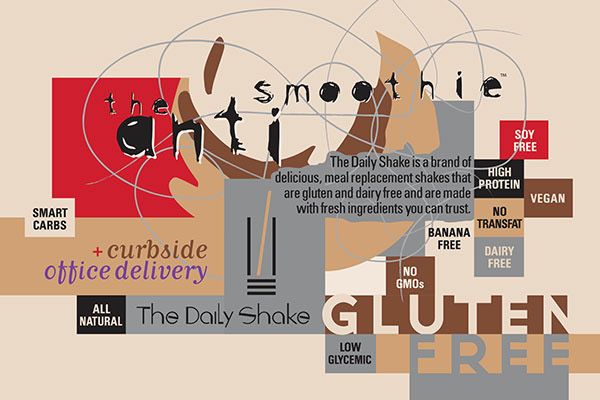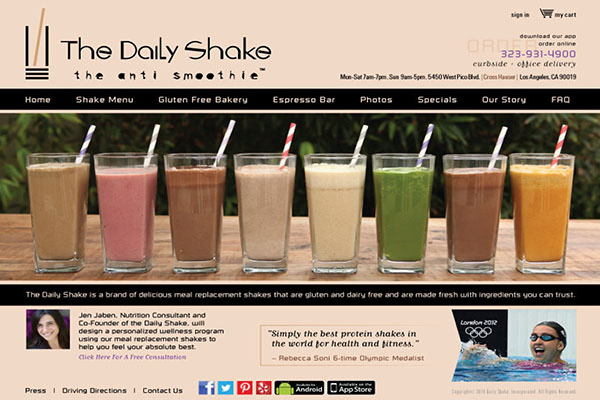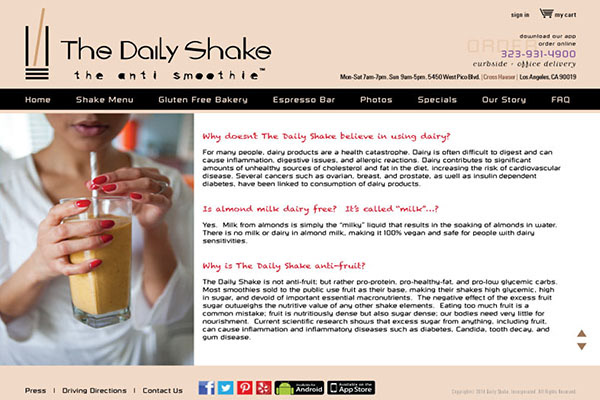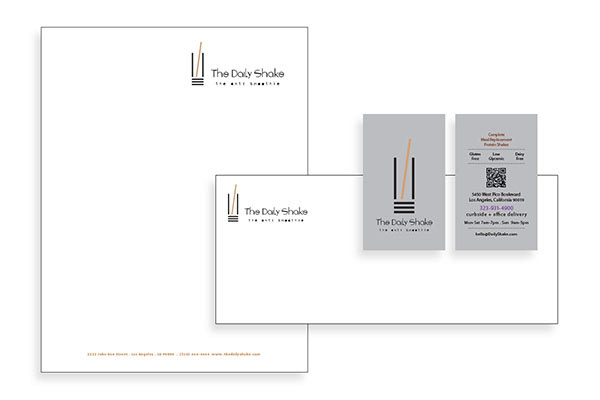 Two-sided door hangers show off logo designed for Sans Souci Bakery products sold side by side the drinks at the Daily Shake. A simplistic and modern modular grid system helps present lots of text in an aesthetically pleasing visual.