This poster is based on the design of original typeface called Sparkle 2000. It is part of a series of experimental typography projects including type specimen layout, and holiday promotional piece.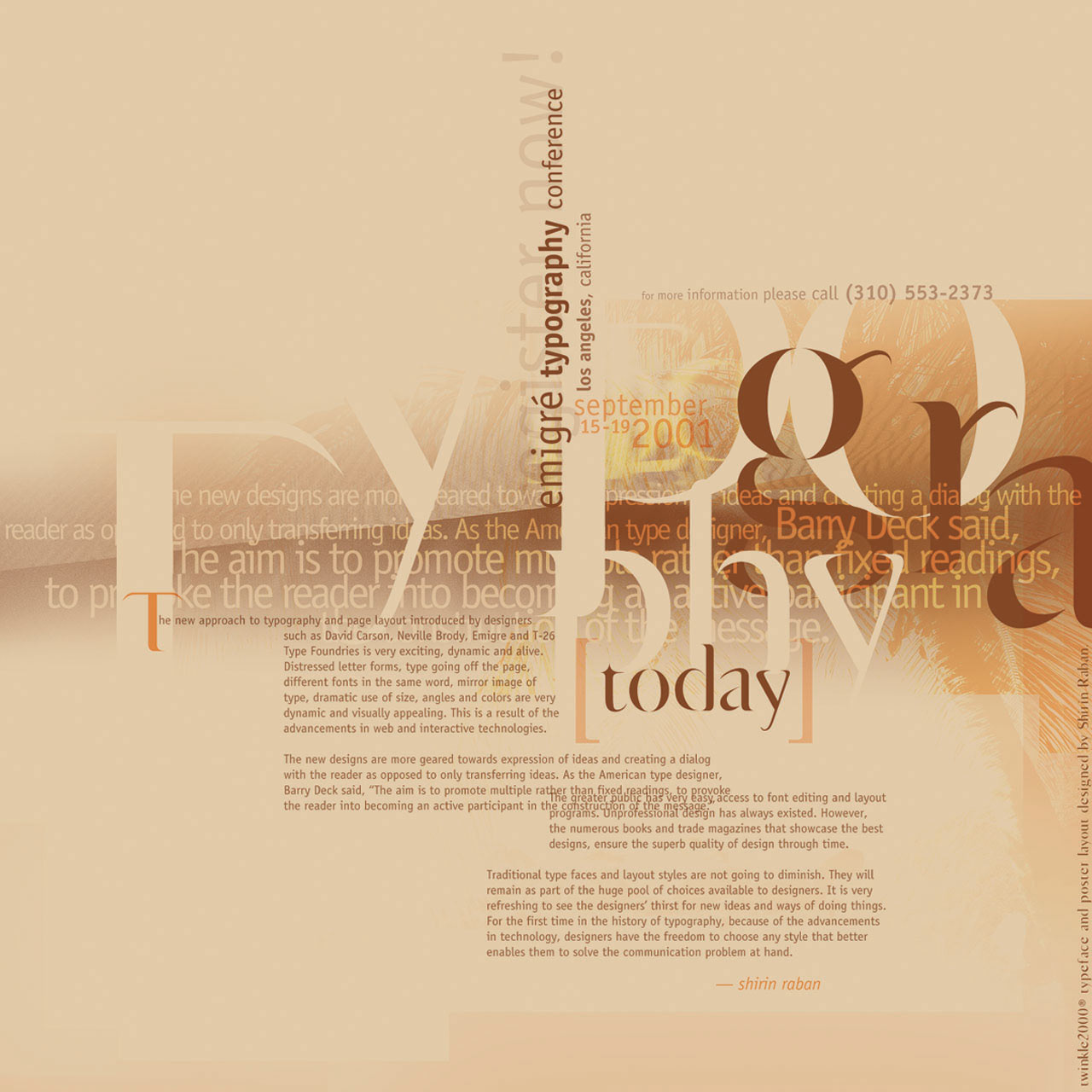 Type specimen layout is printed on both sides of a semi-translucent paper looking through a handmade green paper. Layout design explores possibilities in type overlaps, contrast, harmony, and other spacial relationships inspired by the work of David Carson.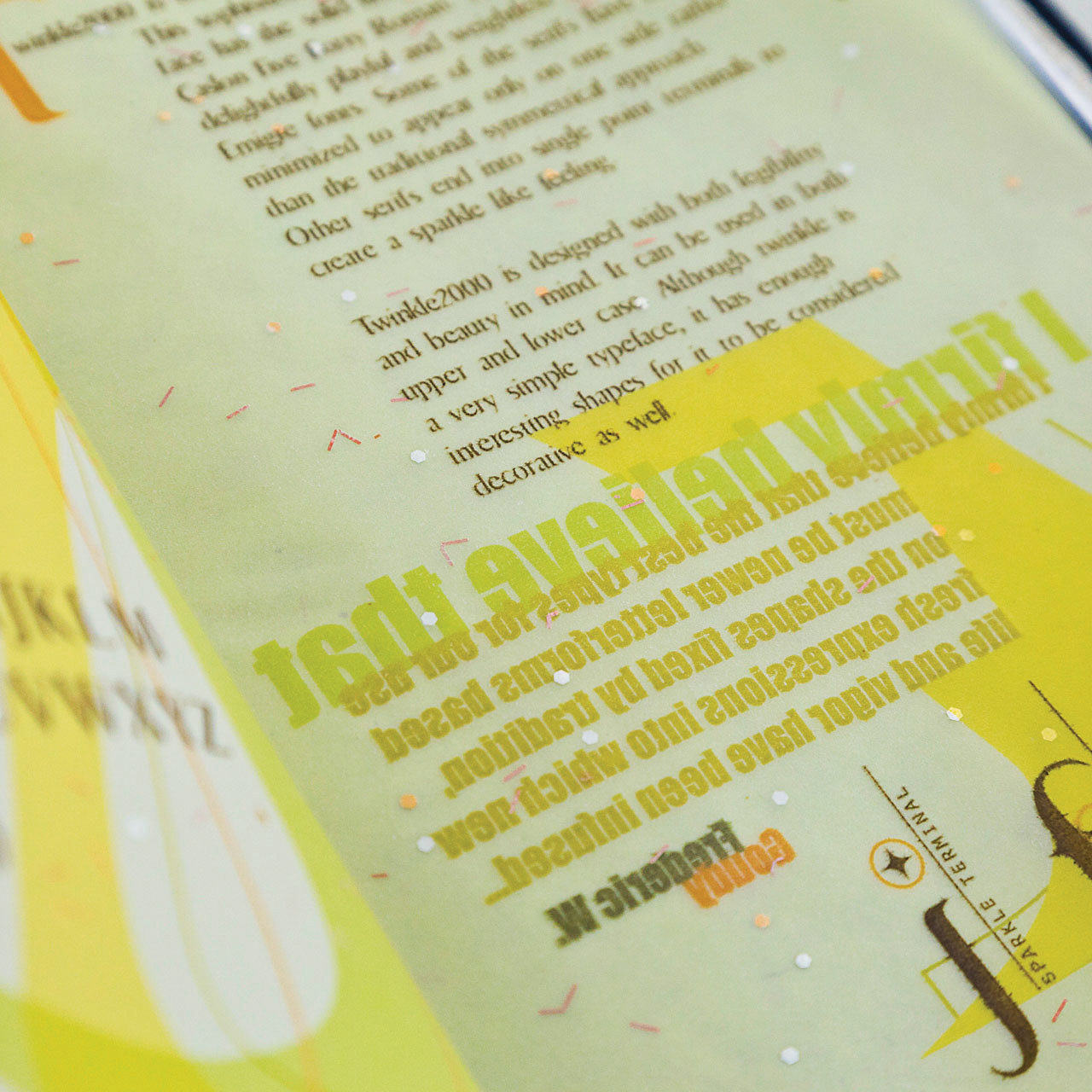 I met David Carson in 2017 AIGA Conference in Las Vegas, more than 15 years after I design this piece inspired by his work. I had the wonderful opportunity to thank him for his inspiring work and his influence on my work as a student and the work of my own students!